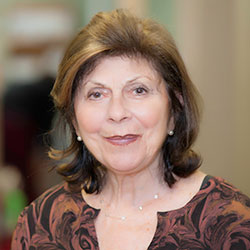 Dr. Phyllis Seel
Business Owner
Dr. Phyllis Seel has been an integral part of Gentle Dental Associates since its inception in 1991. As the wife of founder Dr. Allen Seel, she spent many hours dutifully supporting his business pursuits while maintaining a business of her own in clinical psychology. Dr. Seel has risen to the challenge of keeping her husband's legacy strong with the support of her family. Gentle Dental Associates has always been a family owned practice and will continue to be so, in honor of Dr. Allen Seel's vision.
Dr. Seel attended the University of Detroit, as well as the Merrill Palmer Institute and Saybrook Institute. She has her PhD in Clinical Psychology and is on the Board of Trustees at the Michigan School of Professional Psychology. Dr. Seel has appeared numerous times on WXYZ TV and has made cameo appearances in Cincinnati and Los Angeles. She has also found comfort in working with cancer patients and their families.
Dr. Seel keeps busy in her personal life as well, with three children, ten grandchildren, and a community of family and friends she has known all of her life. She enjoys traveling and entertaining with her family.
Dr. Seel is an advocate of the city of Detroit, and enjoys giving back to the community. She is a patron to many Detroit museums and venues, and actively encourages others to explore the many wonders of the great city.
---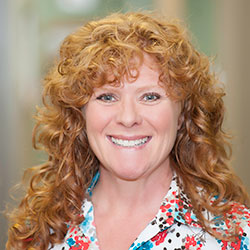 Felicia Romberger
Office Manager
I joined the Gentle Dental Associates family in 2005 as a member of the administrative team. I have a Masters of Education, and over ten years of elementary teaching experience. I took the position at GDA as a summer position; little did I realize that it would be a transformative career move for me.
I was drawn to the warm, family centered practice that Dr. Seel had created. He and his wife, Phyllis worked side by side to provide a place for many dentists from all over the world to apply the art of their science. The vibrant atmosphere was contagious and I agreed to take the position as manager.
Having never run a business before, I found the challenge to be stimulating and embraced it enthusiastically. Dr. Seel and I would spend many hours in conversation and brain storming new ways of providing excellent patient care. He was dedicated to mentoring dental professionals, and encouraged me to find ways to incorporate my love of education into the practice. This has included providing opportunities for pre-dental students to shadow practicing dentists, dental assistant students to extern to complete the required hours of hands-on experience for their program, and a community outreach into local preschools and schools.
Dr. Seel's legacy lives on through the collaborative efforts of his wife, Phyllis and daughter, Robin. The continual evaluation of our systems, technology, and skills help us to strengthen the commitment to Dr. Seel's vision. We have assembled a team of loyal, friendly, and compassionate people who truly love to work together to provide a positive experience for all our patients.
We don't always get it right, after all no one is perfect, but we do always strive to make it better. If we can give you a reason to smile, then we have helped to make the world a better place, because we believe in the potential of a smile.
---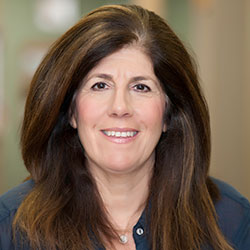 Robin Sternberg
Chief Financial Officer
I am in charge of the decision-making of expenditures, which includes new purchases, technology, and negotiating supplies and equipment from vendors. I also am a liaison between vendors and our office. I enjoy helping our fantastic office staff in any way possible. My interest in dentistry began with my father and the founder of this practice, Dr. Seel. He showed me how important dental education is, and instilled in me that helping patients achieve oral health is a privilege. This office is a family and treats each other with care and respect. I wish every work environment could model ours!
I am married to a wonderful man and have three children and three dogs. My husband is an estate-planning attorney with a Detroit-based firm. My children are all following in some form of healthcare as a profession. We enjoy traveling, reading, and spending time with each other.
---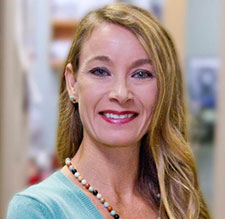 Heather
Administrative Assistant
I started working at Gentle Dental Associates since its inception in 1991. My job entails ensuring insurance companies process and pay dental claims, entering insurance payments to patient accounts, and following up on rejected claims. The most rewarding part of my job is seeing the before and after results of treatment and how dentistry can literally change a person's life. To see a patient walk away with a new, beautiful smile is a great feeling!
I have been married to Dr. Ronald Lechner since 1999. We live in Novi and love the area very much. In my free time, I love running, cycling, kayaking, kick boxing, and yoga. I have participated in the Make-A-Wish Bicycle Tour since 2007. This is something that is very dear to my heart.
---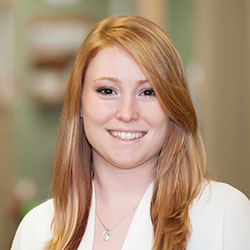 Stefanie
Administration Team Lead
In addition to managing the administration team, my core responsibilities include scheduling appointments, coordinating patient insurance benefits for appointments, account balance verification and monitoring, and accounts receivable. I've been with Gentle Dental Associates since early 2006. My favorite thing about dentistry is the ability to transform practically anyone's smile into exactly what they have always pictured for themselves. I am very proud to work for such an amazing office that constantly takes strides to make every patient comfortable and thoroughly satisfied with all the treatment they receive.
I'm a native of Jackson, Michigan and moved to the Ann Arbor area to attend a local university. In my free time, I enjoy spending time with my family and friends, including my black lab, whether we're at home or out and about in Ann Arbor or Ypsilanti. I am a huge fan of upcycling, running, and interior design.
---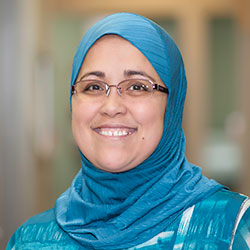 Leila
Benefits and Scheduling Coordinator
I've been with Gentle Dental Associates since 2003 and my duties include answering phone calls, helping patients with their insurance benefits, and insurance coordinating. Specifically, I gather requested information that's requested by insurance companies, send monthly statements to patients, and also help as a dental assistant when I'm needed. My favorite thing about dentistry is seeing our patients walk away with a smile. It makes me happy when our patients are happy!
I'm a native of Algeria in North Africa and speak French, Arabic, and English. My husband, Wahab, and I have four beautiful and energetic children: three daughters and one son. In my free time, I like to take my kids to the park and work in my yard.
---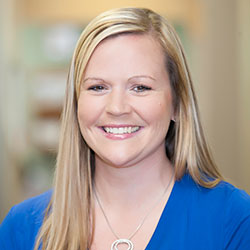 Rebekah
Benefits and Scheduling Coordinator
Working for a busy office is so rewarding. Since joining the Gentle Dental team in 2010, I've been able to see many patients every day, and witness such beautiful results. I love the atmosphere at the office; it feels like we are all family.
I was born and raised in Michigan on our family farm. I am proudly married to my high school sweetheart and have three beautiful, healthy children. In my spare time, I love to spend time with my family, exercise, scrapbook, work in my yard, and travel to Northern Michigan and Kentucky to see family!
---
Danielle
Benefits and Scheduling Coordinator
I have been working at Gentle Dental Associates since August 2017. I might be the face that greets you when you walk through our doors, or the one you see on your way out. My background has been in both customer service, and healthcare. One of the first things I appreciated about our practice is the people- everyone I work with is committed to positively impacting our patients with every visit. Our goal is to treat every patient individually to his or her needs, and I respect that immensely.
I am a mother of two gorgeous kids who keep me pretty busy. But when I find time, I enjoy writing, watercolor, and growing orchids.
---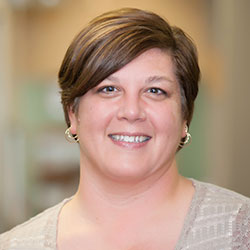 Melissa
Benefits and Scheduling Coordinator
I have been at Gentle Dental since spring of 2014, but in the dental field, both as an assistant and at the front desk, since 2003. One of the best things about dentistry is our ability to change the way someone feels about themselves. We can literally change a person's life by giving them the smile they have always wanted!
Born and raised in Michigan, I love being outdoors, whether camping, fishing, or riding my jet ski. I am an avid reader and enjoy great food and spending time with the people I love.
---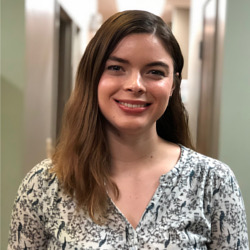 Noelle
Benefits Coordinator
I graduated with my bachelor's in Music Therapy with a minor in Women's and Gender Studies from Eastern Michigan University in 2018. I joined the administrative team at Gentle Dental Assoc. shortly after and have loved it ever since. Everyone here truly lives up to their "gentle" name, creating a warm and welcoming atmosphere that really does makes it feel like a family. I originally applied at Gentle Dental Associates because I really think this team empowers people by providing efficient, individual-centered care that can make people feel as beautiful as their smiles.
In my spare time, I love to re-watch The Office (the more I watch it, the more I realize I am a mixture of Seasons 5-7 Michael and S1-3 Pam), spend time with friends and my family, write music, and sing. I've completed two original albums and hope to complete a third in the near future.
---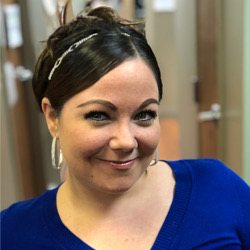 Nicole
Clinical Team Lead, Certified Dental Assistant
I like to make sure everything is running nice and smooth in our community, and help out wherever I'm needed. I am still chairside some of the days of the week assisting our doctors in many procedures, but when I am not, I am completing multiple other tasks to keep things flowing for the office as a whole.
One of my favorite tasks is designing Same Day Crowns, so that I can mill, stain and glaze, and fire your crown, and have you out the door within a few hours! if you are interested in brightening your smile, I perform the Zoom whitening procedure in our office as well.
I began working with my family here in February of 2007, though I have been in the dental field since 2002. I love to help all my patients achieve their goals with their smile, and develop a great relationship with them in doing so. If my patients are happy, I'm happy!
I have a son who was born in 2008, Daunte, he is my everything, my heart and soul. I also have a dog, who my son calls his brother. We have a great time together, the three of us!!
---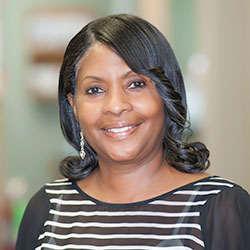 Doreen
Certified Dental Assistant
I've been working with Gentle Dental Associates since 2000. I enjoy working with our doctors, especially when I see them change patients' demeanor by giving them beautiful new smiles. My favorite thing about dentistry is watching people transform when they finish treatment.
I am married and have two daughters and three adorable granddaughters. When I'm not at work I enjoy hanging out with my family and my church family. I love to write music and dance, especially ballroom and line dancing. We do the annual zoo walk as a family to allow the grandchildren to be aware of the less fortunate. I enjoy helping to feed and house the homeless in Oakland County and volunteer my spare time at the Hope Clinic.
---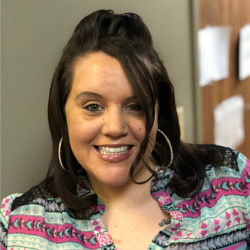 Tammy
Dental Assistant
I attended Ross medical school in 2016, upon completion I began working at Gentle Dental Associates in Jan 2017. I have had the pleasure of assisting all of our wonderful doctors, however, I primarily assist Dr. Lacin. I absolutely love working at Gentle Dental Associates and everyone that I work with because they are always so helpful .
In my free time I enjoy writing, listening to music, doing anything outdoors (when the weather cooperates) , watching movies and most of all I love cooking for my family and friends. It's great spending time with them over a good meal. I have two daughters my oldest was born in 2005 and my youngest daughter was born in 2011. They keep me on my toes and keep me going. I learn something new on a daily basis and enjoy every experience.
"Look for something positive in each day , even if some days you have to look a little harder".
---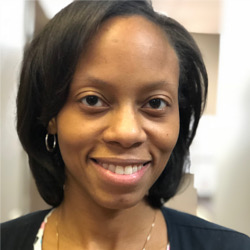 Christine
Dental Assistant
I work as a full time assistant at Gentle Dental Associates with Dr. Hwang. She is an excellent specialist.
I am the mother of two boys whom I love to spend time with in my spare time. I also love to travel, visit family and sing.
---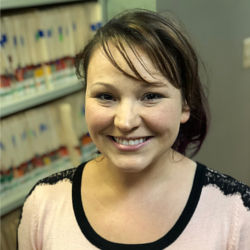 Trisha
Dental Assistant
I began at Gentle Dental as temporary help, as needed. The great atmosphere, and wonderful family vibe of the office has drawn me in to a more permanent position. I began my wonderful journey in dentistry in 2006, not knowing how much I would grow to love this profession. I love to see patient's demeanor change once they see the beautiful transformation they have been through regardless of how big or small. The most rewarding part is to watch someone's fear turn into pure joy after they are finished visiting with us.
I love to be outside in all weather! I also enjoy reading a good book, helping out in kids ministry at church, and hanging out with my son, husband and dogs on my free time.
---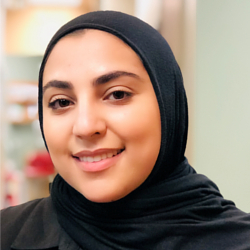 Ilham
Dental Assistant
I've been in the dental field since April 2015, and I really enjoy helping patients feel confident in their smile. I moved to Ann Arbor in August 2017 from Sunny Side California. I'm married to a wonderful man. My hobbies include shopping and traveling.
---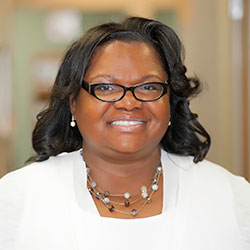 Pat
Lead Registered Dental Hygienist
I have more than 25 years of experience in the dental hygiene profession in which the majority of my career time was spent being a proud member of the Gentle Dental Associate family since 1998.
One of things I truly love about my job is the gratifying experience of changing someones oral health status. My patients appreciates my gentle and compassionate personality that makes them feel comfortable. When the opportunity presents itself, I do my best to try to exceed my patients expectations. But as a team leader in the hygiene department, building relationships and empowering people in general to be and do your best is what I value the most.
I went to Ferris State University and graduated in 1989 with an Associates Degree in dental hygiene. I graduated from the University of Michigan with a Bachelor of Science Degree in dental hygiene in 1995 and have been passionate about my career choice ever since. Proudly served as President-Elect for a local component hygienist society in 2011-2013.
I am committed to staying current on continuing dental education courses in order to stay connected to the latest information that impacts our noble profession.
I have a cat named Emily, and in my spare time I love reading and being involved in the community events.
---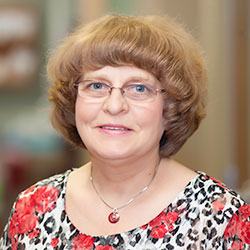 Barb
Registered Dental Hygienist
I love to help people maintain good oral health by providing preventive care. I have been with Gentle Dental Associates since 2005, but I have been in dentistry since 1976, including practicing pediatric dentistry in my home country of Poland for seven years and two years in Nigeria before settling in America. I love working with the people and making them feel relaxed and good about their smile.
I live with husband, Janusz, and our extremely friendly orange cat, Toby. I love gardening, snow skiing, and sailing. I am involved with a Polish church, working mostly with children to organize our Christmas pageant and the children's choir.
---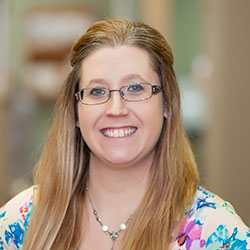 Renee
Registered Dental Hygienist
I graduated from the University of Michigan with a Bachelor's of Science degree in Dental Hygiene in 2009. I love to work with people, and I love to educate my patients about the importance of oral health. My favorite thing about being a hygienist is forming a relationship with my patients, allowing me to get to know them as a person, educate them about aspects of dental health that relate to them, and personalize treatment to suit their needs. I love working at Gentle Dental because I love the team we have; we are all very different but we get along so well, and work together.
I recently had a son, Griffin—he is my world! I enjoy spending time with my husband and my son doing anything we can think of: swimming, walking, shopping, zoos, etc. I really enjoy playing board games, scrapbooking, and cross stitching. I also enjoy time with my German shepherd named Miranda, and my cat named Mishka. I love life and try to fill my time doing the things I love with the people who I love.
---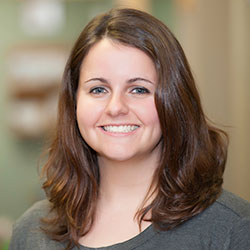 Jaime
Registered Dental Hygienist
I have been working at GDA for more than five years. I have an associate's degree in dental hygiene from Kellogg Community College in Battle Creek, Michigan. My goal is to provide my patients with highest quality of care. If you are looking for a dentist that truly cares about you and your health, come and see us!
When I am not at work I enjoy spending time with family and friends. My spare time is usually filled with various projects such as renovations, or work that needs to done on the farm.
---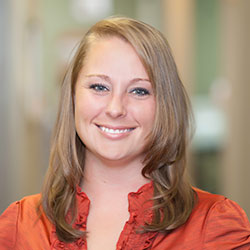 Debra
Registered Dental Hygienist
I graduated in 2008 from Mott Community College in Flint with an Associate's Degree in Dental Hygiene and have been practicing in the hygiene field ever since. I love dentistry because even though I do the same thing every day, no day is the same around here. I work with a great group of diverse individuals who make my work day enjoyable. I get to meet new people on a daily basis and see long-term patients and their families that we have built relationships with. I love to educate my patients on their overall health in relation to their oral health to help keep their smiles happy and healthy!
On my off time, I spend time with my husband, two children, and our two dogs. In the summer, we enjoy hanging by the pool, grilling out, and working in our vegetable/flower gardens. In the winter, we enjoy sledding and four-wheeling on our ATV course. No matter the season, we enjoy working in our garage restoring project cars.
---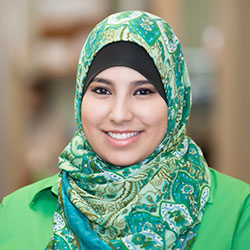 Wafaa
Registered Dental Hygienist
I graduated with my bachelors from the University of Michigan's dental hygiene program. I have been with Gentle Dental Associates since 2014 and have been able to see myself grow each and every day that I work here. I went into dental hygiene to change smiles and help people feel more confident about their oral health status. Being able to provide patients with the tools to better their oral health, and seeing the difference at their next appointment, makes this job worthwhile. I am blessed to work with a team who is always so encouraging and caring.
I am currently working on my Master's in Dental Hygiene at the University of Michigan and will graduate in 2018. In my spare time, if I'm not studying, I enjoy catching up on TV shows and doing freelance photography. I am the oldest of five children and am fluent in Arabic. I was born in California, but consider myself an Ann Arbor native. Go Blue!